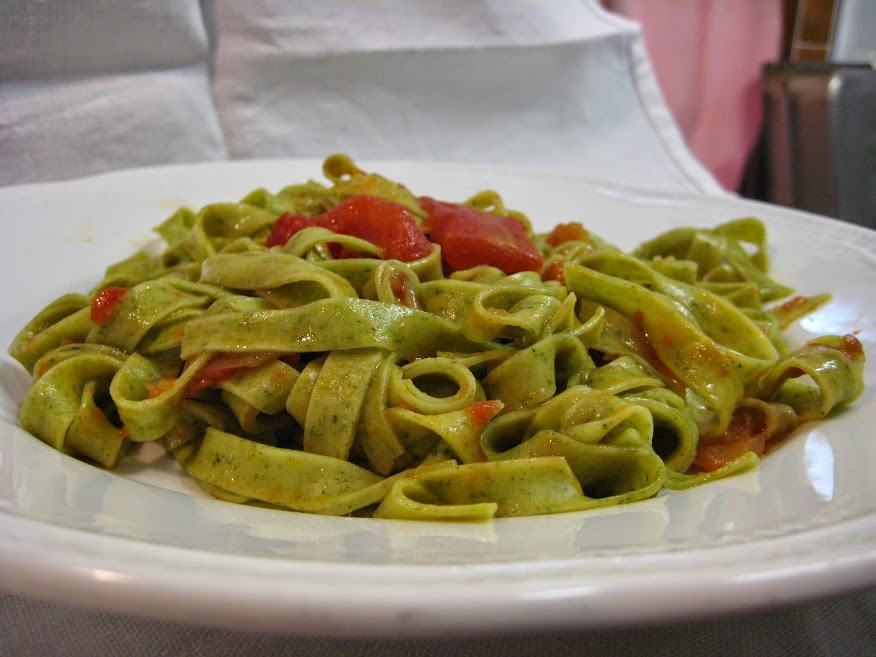 "Zero Km" Genuineness
Our way to make Agriturismo cuisine respects its original sense of "holiday in the farm". What you can taste at our Restaurant is mostly from our farm and our work.
You will savour products from our fruit trees; vegetable garden; sheep and rabbits breedings; bread, homemade pasta and cakes prepared with our own wheat flour; VinCotto from our vineyards and oil from our olive trees.
Restaurant rooms and Patio 
La Campana Restaurant is situated in a different building from the rooms ones. The two elegant restaurant rooms with wood ceiling beam communicate through an internal stair and the first floor is mostly used as a relax hall.
In Summertime, we serve meals in the external porch. You will enjoy the view on the pergola of climbing plants, on the charming fountain with the ancient olive tree and on the Arena. This is a small amphitheatre occasionally used for entertainments and shows.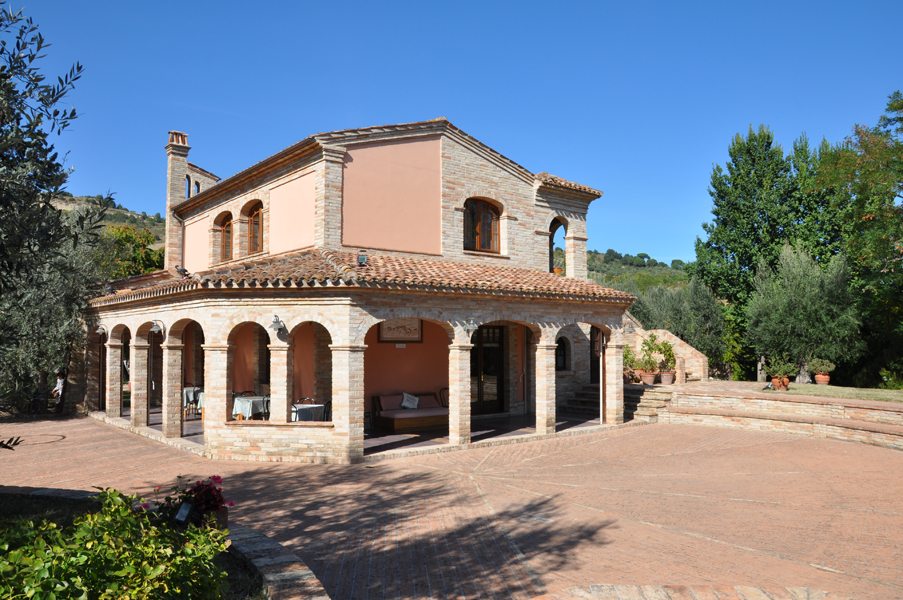 Parties and Conferences
Our Restaurant's size allows us to accommodate parties and ceremonies as weddings, confirmations, communions, but also birthday parties and conferences and incentive meetings.
In the warm season, it is possible to enjoy the outdoor Arena and the Patio porch. We can prepare offers for almost any budget. We are at your disposal to realize decorations and favours.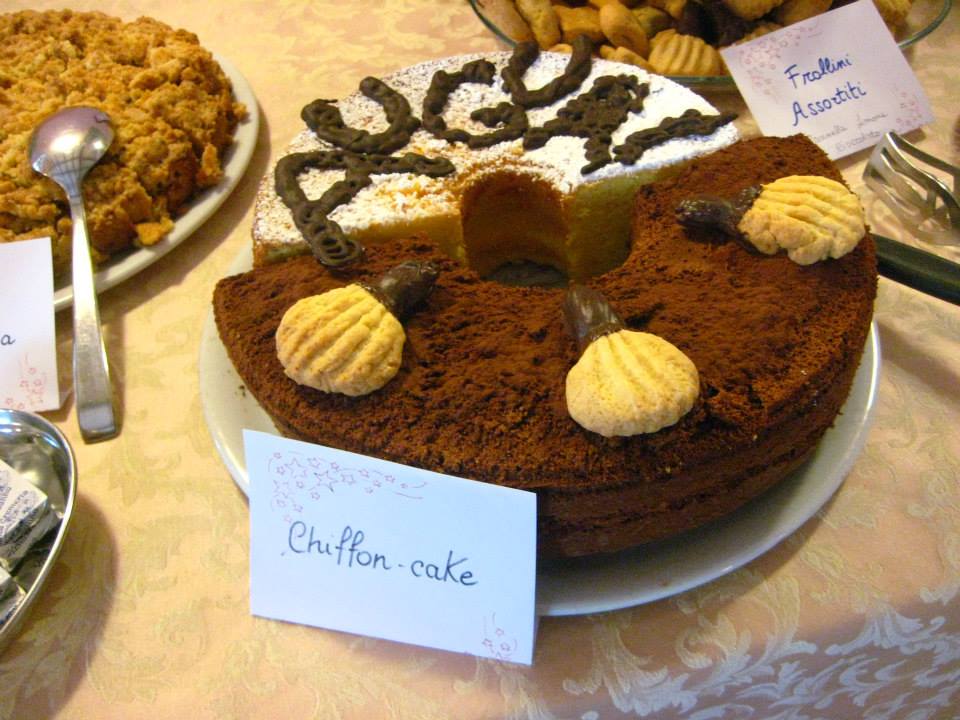 Breakfast
Genuineness starts in the morning! Breakfast is a triumph of homemade delicious products.
You will taste bread from our flour, fruit juices and jams of our production. Every day you will find a different cake baked by our pastry chef. Who preferes salty breakfast will be satisfied too
Daily Agritouristic Menu
It is possible to dine at our Restaurant even without staying overnight in the Agriturismo. In springtime and summertime, the restaurant opens every night. In the low season, it opens in the Weekend for dinner and on Sunday for lunch.
The daily menu is prepared with local products, from our farm or from the neighbourhood. It consists of a rich vegetable and delicacies buffet, a choice between soup or pasta, a choice between two main courses, dessert of the day. If you prefer, you may choose the Degustation Menu to taste every recipe we prepared.