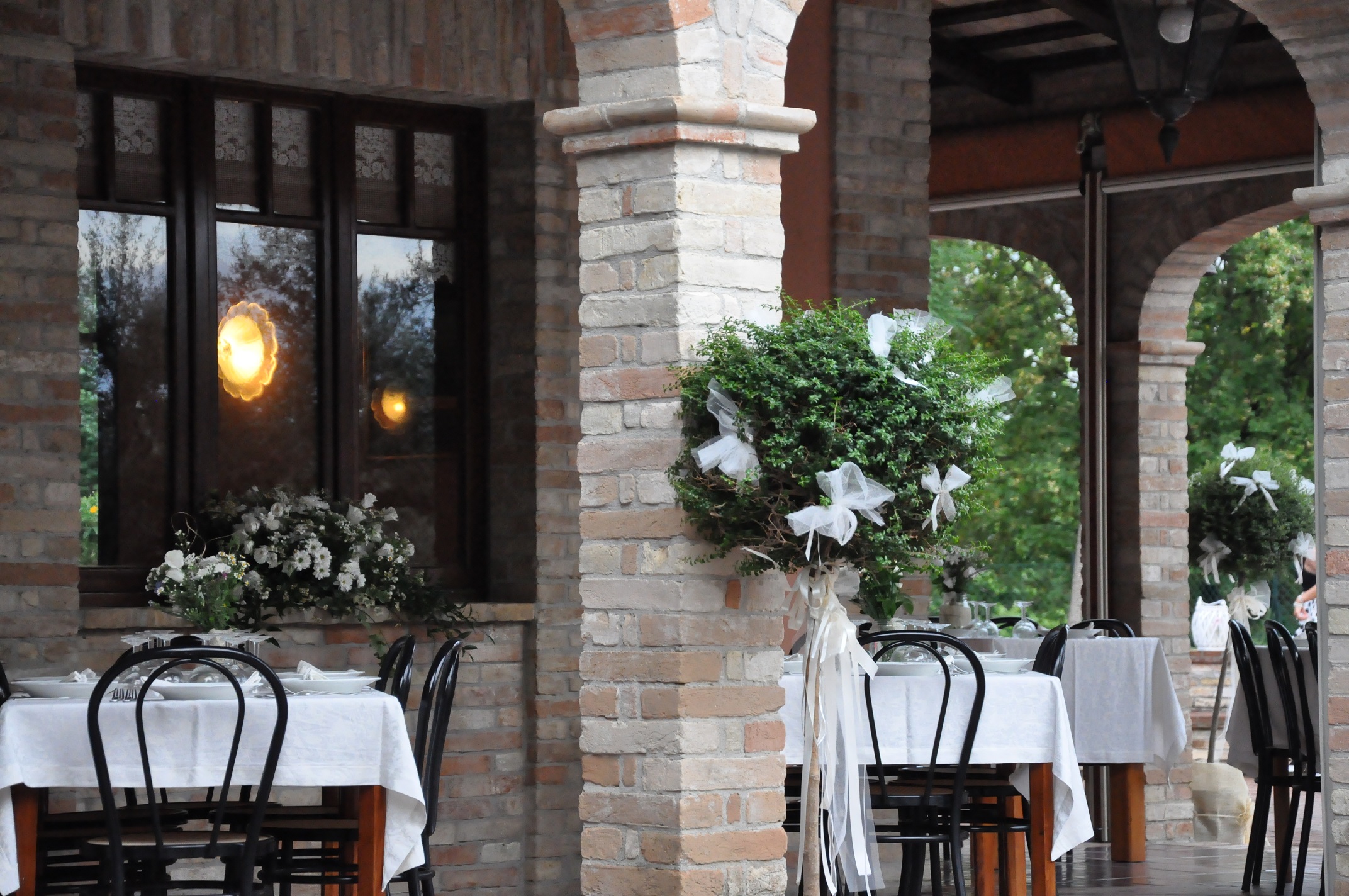 Parties and meetings
Our Restaurant's size allows us to accommodate parties and ceremonies as weddings, confirmations, communions, but also birthday parties and conferences and incentive meetings. In the warm season, it is possible to enjoy the outdoor Arena and the Patio porch. We can prepare offers for almost any budget. We are at your disposal to realize decorations and favours.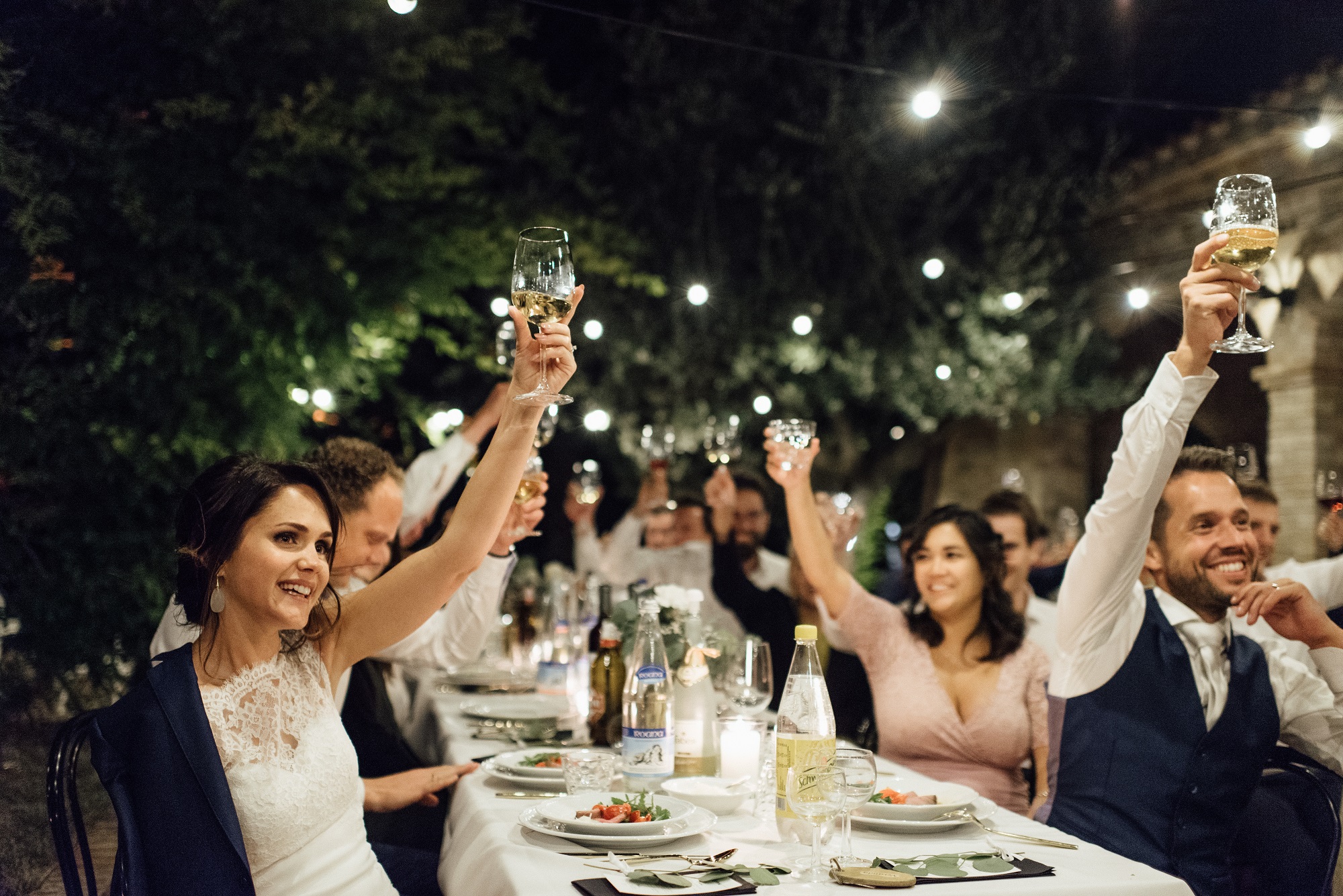 Ceremonies and Wedding parties 
Which is your style? You will offer your guests the intimate country atmosphere of the ancient farmhouses and the genuineness of a Zero Km customed menu. But will you choose a classic tiered wedding cake or an unconventional and country-style fruit pie? Anyway, you will taste a customized menu, entirely prepared with ingredients from our farm and region.
The countryside and the tree-lined ways will be a wonderful background for your most beautiful pictures. If you desire, our staff is at your disposal to prepare floral decorations, favours with farm products and also graphic design for your menu and place card.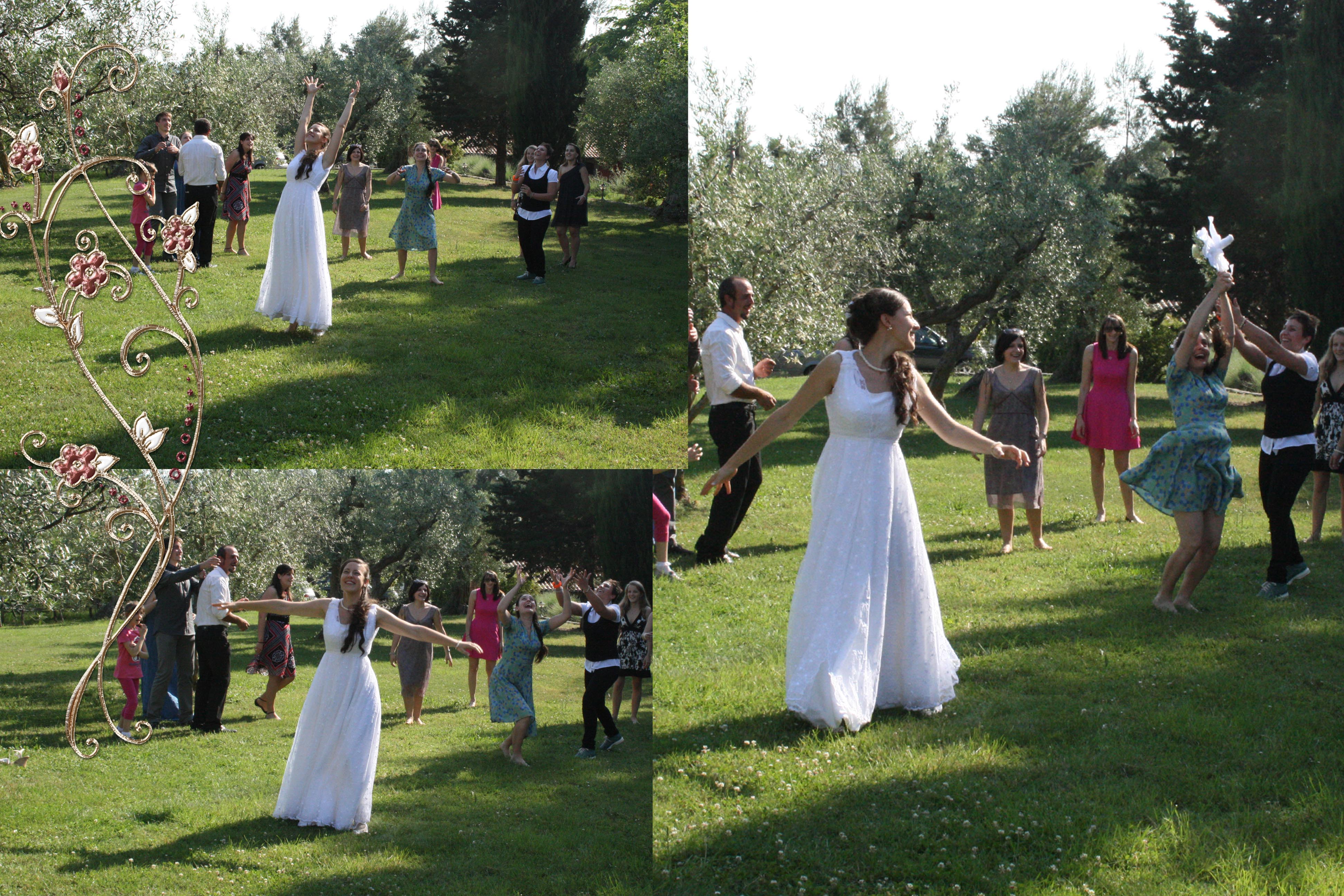 Il Giorno più Bello (Your Most Beautiful day)
Not only a tasty lunch but a wonderful day for you and your guests. The Arena and the garden will host your dancing and musical entertainment. If you prefer, you can relax while enjoying a walk in our park. Your younger guests will have fun with the swings, the slide and the ping-pong table in the playground.
And why not surprise everyone with a dip in the pool?.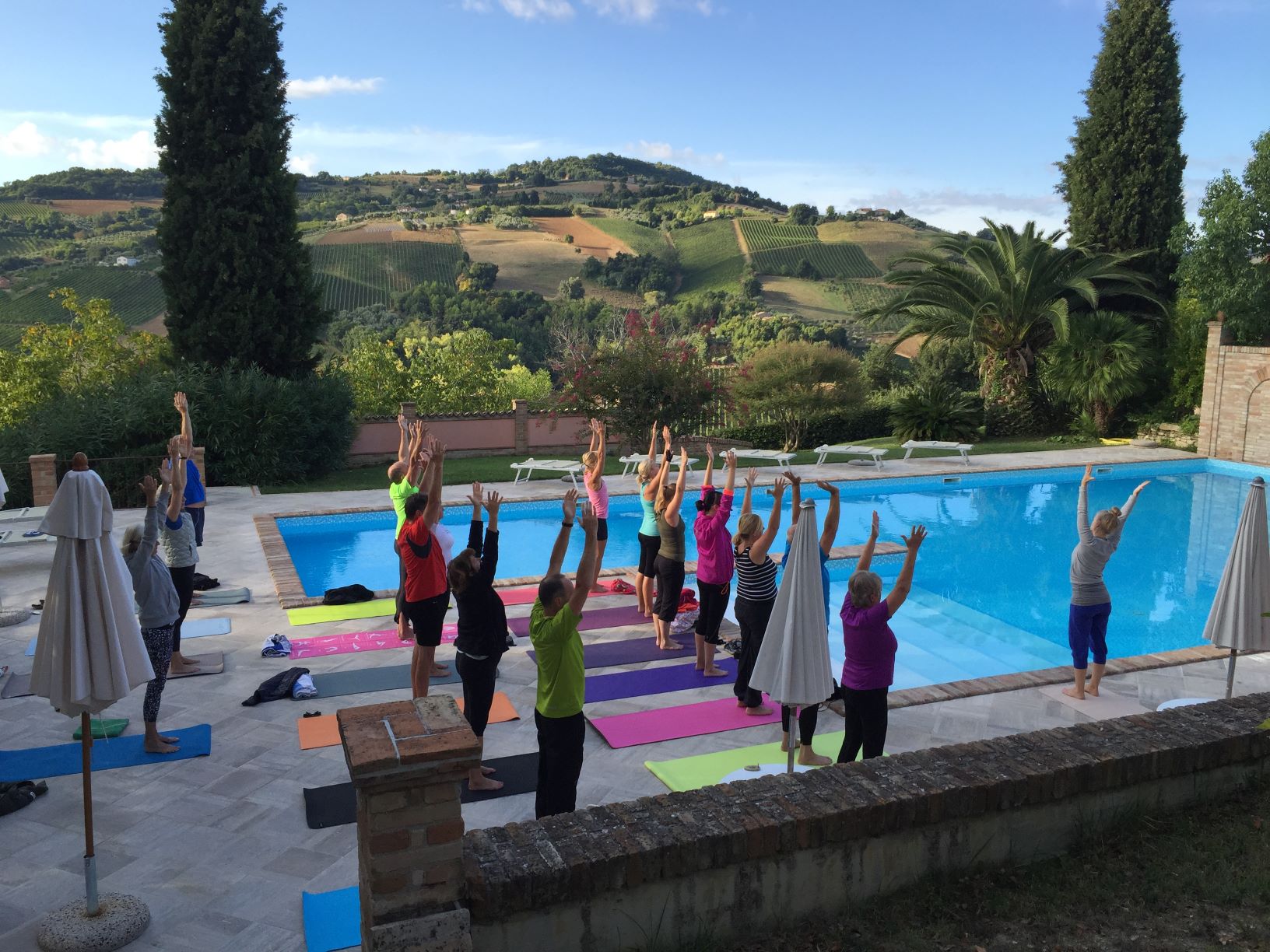 Group holidays, conferences and incentive holidays.
The first floor Restaurant hall of Agriturismo La Campana can host up to about 50 people for businnes meetings and so be used has a meeting hall. It is possible to use the outdoor areas too, such as the garden and the Arena, as locations for meetings and team-building activities.
The eleven rooms of the Agriturismo can accommodate up to 30 people and it is possible to reserve the whole rooms as exclusive. That is why La Campana is very required for Yoga retreats and experiential holidays, but also as a location for painting and music Workshops (we have two halls with pianos) and more.
About the activities and experiences that we propose to groups in our Agriturismo, we invite you to visit the "Activities and Experiences" page on this website.