LaCampanaCARD for you
This initiative starts in 2011, after observing how often our guests ask us for precise advice regarding beaches, itineraries, restaurants, places to visit, shops. So we decided to agree with some structures a special treatment for guests of La Campana, during their stay at the Farm, and to report the best offers.
These are bathhouses, restaurants, shops selling typical products, riding stables, an archery club, an adventure park and other sports associations. In the illustrative brochure, you will also find indications and addresses to organize the visit to the museums of the small villages in the area.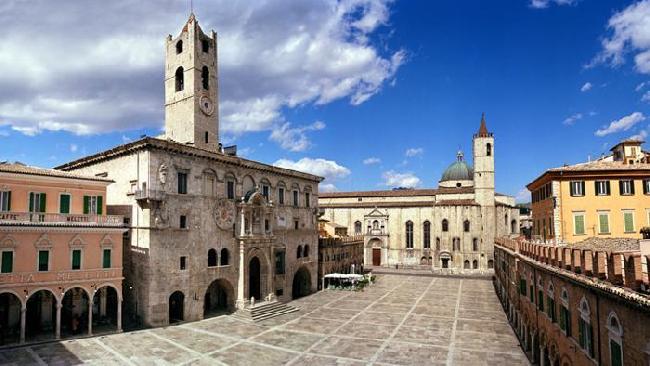 Interesting sites
A short distance from La Campana, two historically antagonistic cities also compete for beauty: Ascoli and Fermo, the first built by Piceni, the second built by Romans. One is characterized by the elegant grey of the travertine, the other by the warm colour of the bricks.
Two "Piazze del Popolo", the heart and "living room" of the city, are the background for events and initiatives such as the Quintana and the Palio dell'Assunta.
.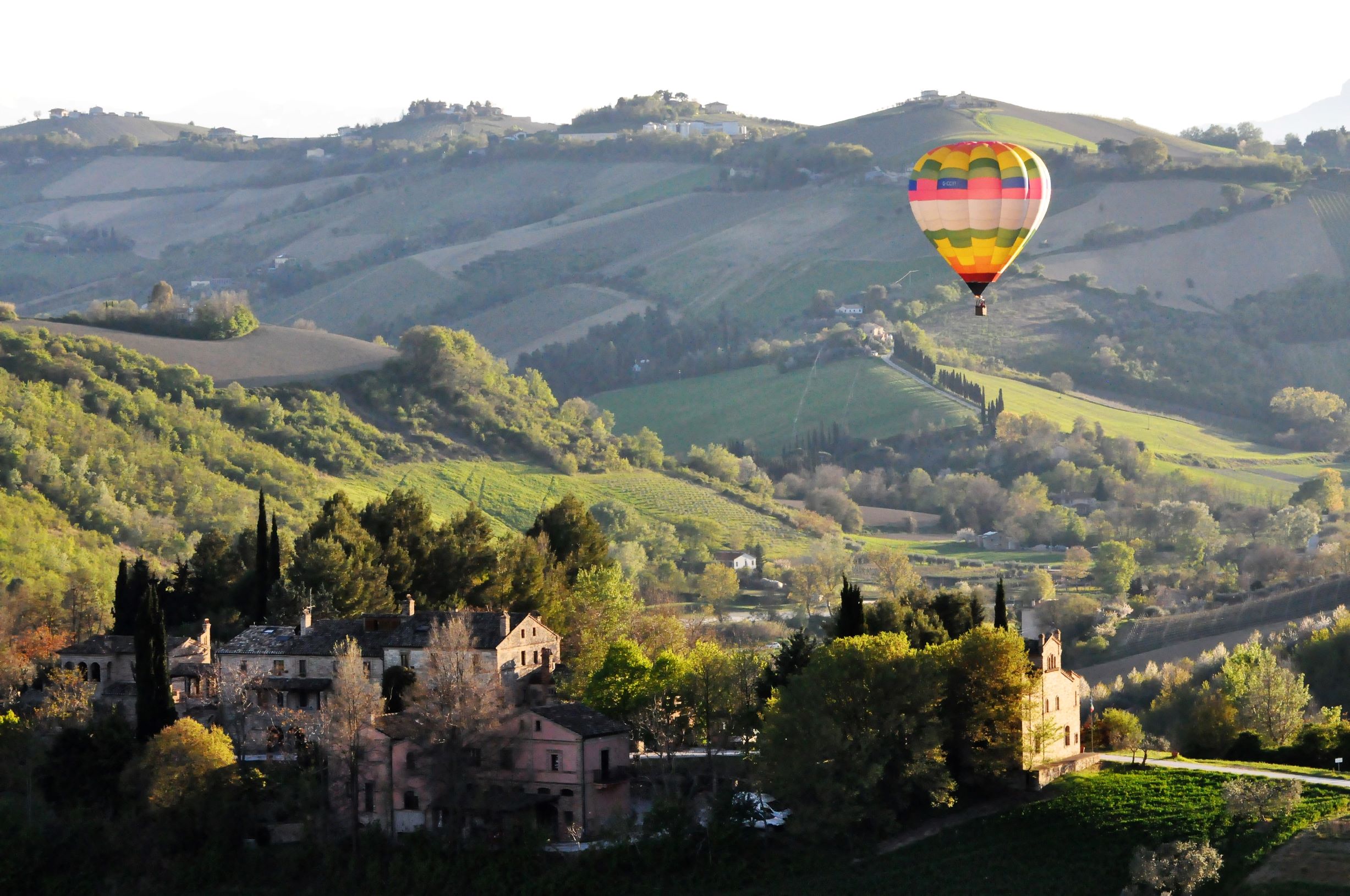 Hills and villages of Piceno
La Campana is an excellent base for exploring the South of the Marche, especially the Piceno in its marvellous variety of culture and landscape. The possible destinations are many and meet a wide range of interests.
Each location unveils unexpected surprises, for which the Musei Piceni initiative has created a widespread museum among the municipalities of Montefiore dell'Aso, Offida, Ripatransone and Monterubbiano.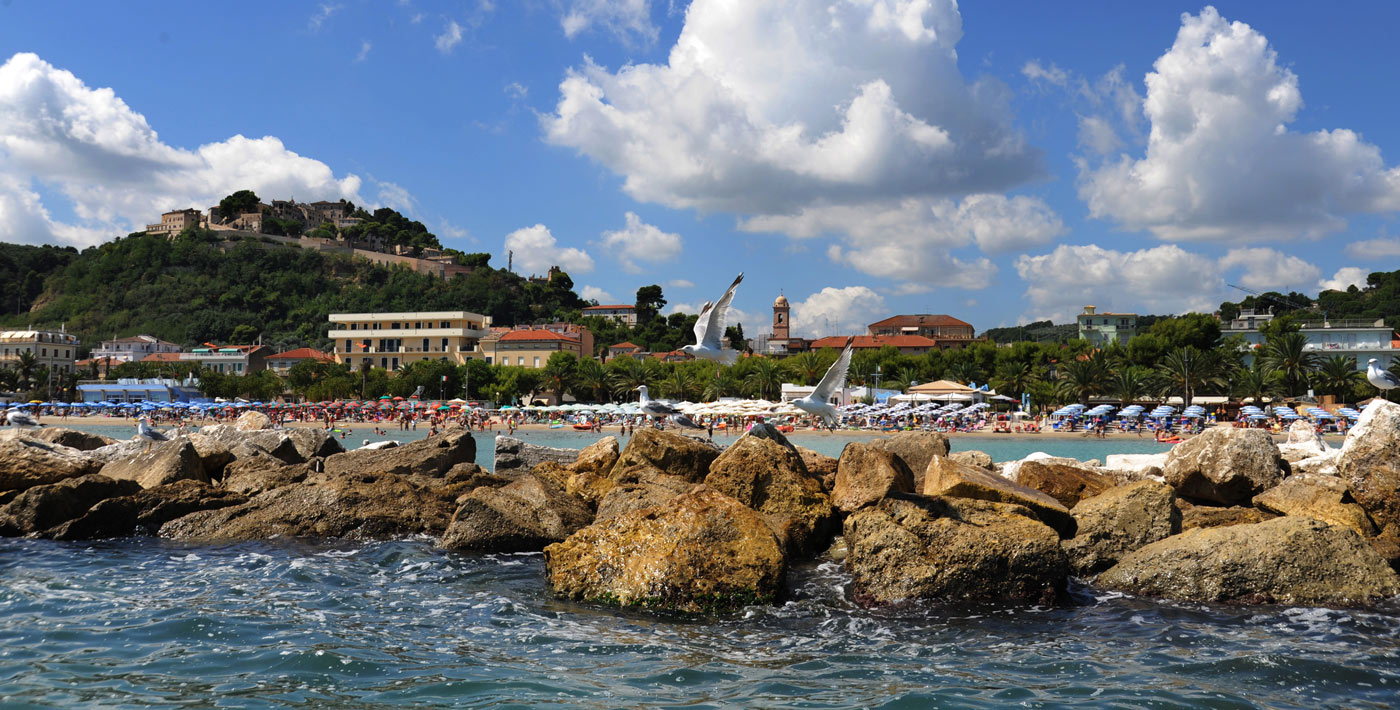 Seaside
Those who love the beaches will concentrate on the historic seaside resorts of the Riviera delle Palme, with its luxuriant vegetation, frequented since the mid-nineteenth century.
Just 7 km away, you will find Cupra Marittima, a little further afield Grottammare, Porto San Giorgio and San Benedetto del Tronto.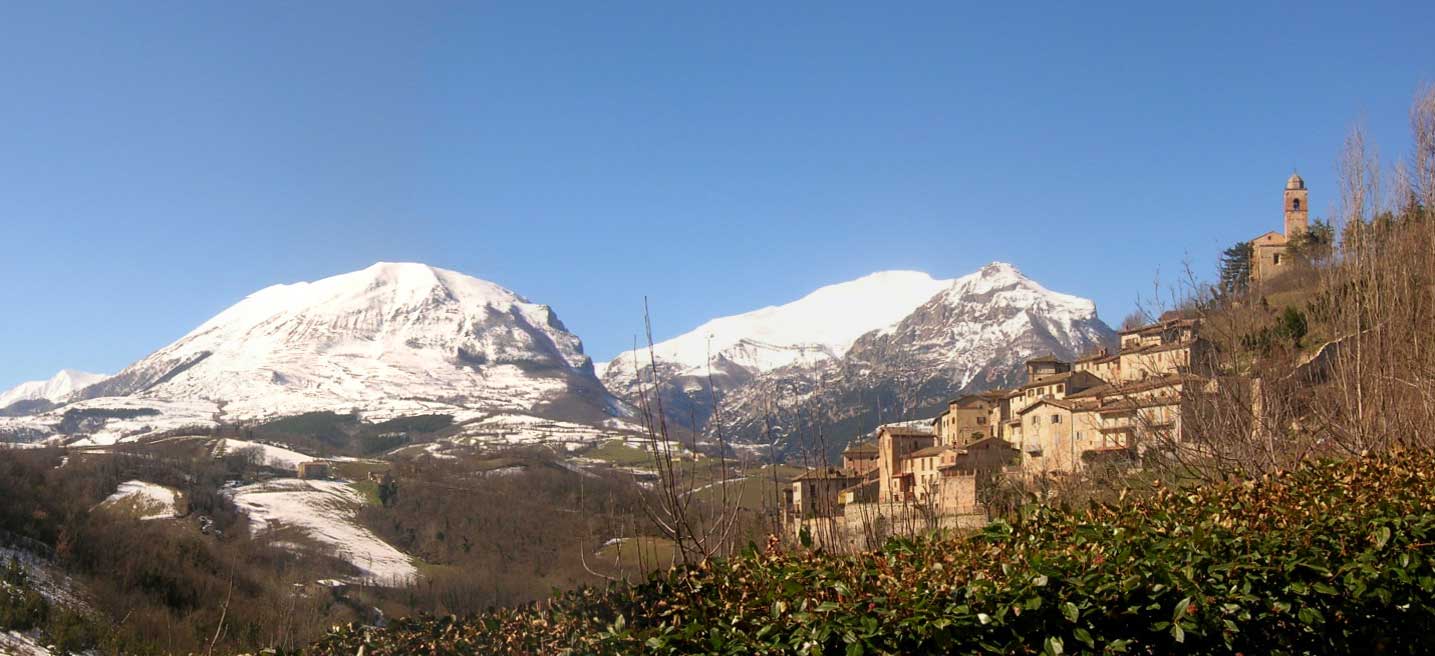 Mountain
Those who prefer the mountain will find in the Sibillini Mountains National Park a paradise for hiking, walking and trekking itineraries. Sometimes La Campana organizes excursions on the Sibillini: to the Gola dell'Infernaccio or on the paths of the Sorgenti dell'Ambro, but also in the beautiful woods between Montefalcone and Smerillo.